Learn More About Energy Efficiency
Refrigeration presents unique challenges and opportunities for energy-efficiency and energy conservation.
Walk-in coolers and freezers can be significant energy hogs, with great ROI opportunities. By the same token, refrigeration is a critical system that has little or no tolerance for downtime. Delivering and proving real, long-term savings requires knowledgeable design and an experienced implementer. It's not just the technology; it's the knowledge, training, commissioning, and post-installation support that keep a refrigeration retrofit saving real energy for years to come.
The good news is that commercial refrigeration affords some of the most cost-effective and high-impact opportunities for energy conservation and efficiency. In a comprehensive program, refrigeration measures can help buy down the cost of expensive LED or HVAC retrofits.
NRM optimization can contribute as much as 10% of overall program savings, and reduce a building's energy usage by 30% or more, for a positive impact on LEED status and sustainability goals.
NRM provides comprehensive, investment-grade refrigeration audits and energy analysis, with rigorous engineering backup and proof-of-savings, built-in M+V, and single point of contact for end-to-end warranty and customer service. We can deliver a full spectrum of improvements and optimizations, from quick-payback small business solutions, to deep-dive automation platforms and sophisticated geographic demand-limiting networks.
Whether your project has a single cafeteria cooler, or a sprawling campus of laboratory cold rooms, NRM offers a full-service approach to refrigeration optimizations that makes an impact. Our solutions are tested, proven, and cost-effective. We understand how the world of documentation and proof-of-savings works, and include that as part of our offering. Best of all, our platform brings a lot of compelling value to a variety of stakeholders, making project approval easy and enthusiastic for your client.
Our mission to raise awareness and adoption of energy-management practices goes beyond our own solutions
At NRM, we are proud of our role not just as a preferred vendor, but as a resource, advisor, and educator to the energy-efficiency industry.
Organizations and institutions nationwide use our laboratory, testing, and training facilities in Massachusetts to further research and development. This includes everyone from utility program managers to 3rd-party evaluators to trade associations. Our experts teach and train energy auditors for other companies, even competitors, as a service to program managers and to the industry as a whole.
5 Reasons to be Energy-Efficient
According to the Alliance to Save Energy, these 5 reasons are beneficial to everyone:
1. Energy Efficiency Saves You Money
2. Energy Efficiency Improves the Economy
3. Energy Efficiency is Good for the Environment
4. Energy Efficiency Improves National Security
5. Energy Efficiency Enhances Quality of Life
Upgrades for your refrigeration system may be eligible for generous incentives from your utility provider that cover 60-100% of the project cost.

But incentive dollars are limited, so act now!
Energy Efficiency also provides non-energy cost savings
1. Maintenance savings on the replaced/refurbished equipment
2. Improved Indoor Environment Quality (IEQ) through better lighting and climate controls, etc.,.
3. Improvements in occupant/employee productivity
4. Improved occupant health – less absenteeism due to illness
5. Noise-level reductions in cold rooms and refrigerated warehouses from the evaporator fansets no longer running 100% of the time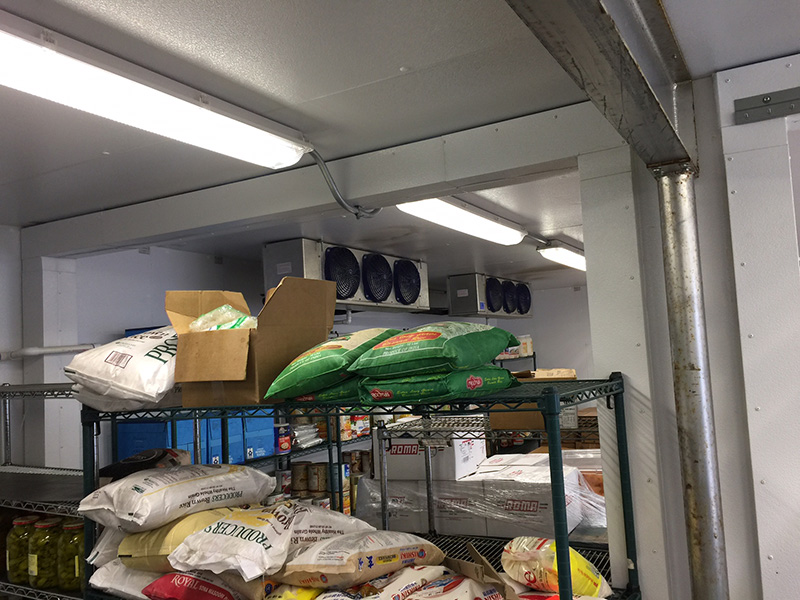 Most common places we find upgrade opportunities:
Let's talk about
your project
today