Optimization Solutions for Walk-in Coolers
MD Small Business Incentive Programs
Maryland utility companies want to pay you to get efficiency upgrades for your commercial refrigeration equipment, and to use less energy. Preferred partners like NRM can effortlessly help make that happen, by handling the entire process from idea to install.
With demand continuing to grow, your utility provider recognizes they need to "buy back" electricity from their commercial customers with smaller energy footprints and divert it to larger ones who really need it. And in states like Maryland, where there are fewer and fewer ways for the utility companies to generate new electricity, they're looking to get creative with their strategies to solve these energy issues.
As a result, NRM can offer approved solutions as a program partner, with a unique focus on commercial and industrial refrigeration systems.
And implementing these optimizations may qualify for big incentives from the utility sponsors of the energy efficiency program. But incentives are limited on a first-come, first-serve basis, so you must act now.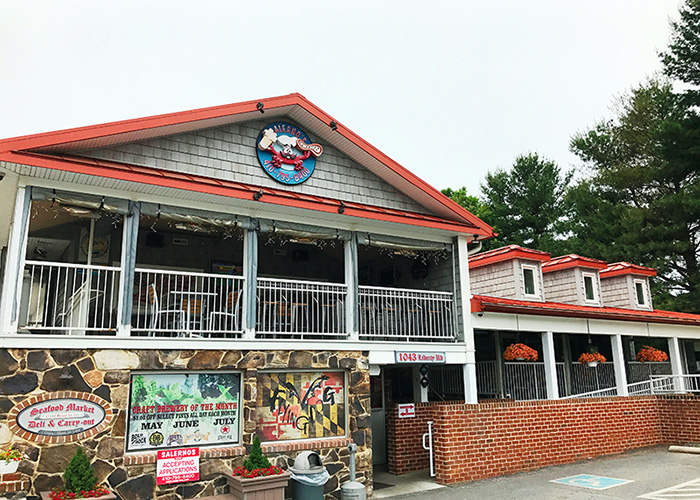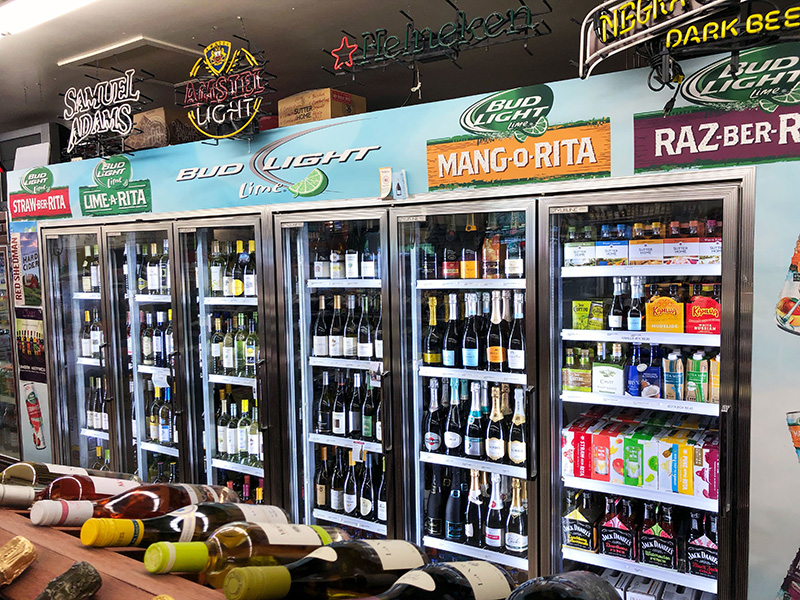 Did you know your walk-in cooler is sized to
withstand the single hottest day

of the year?
That means for the other 364 days your refrigeration system is working harder than it needs to, wasting both kWh and costing you real dollars.
For many Maryland small businesses with refrigeration, this inefficient operation results in their walk-in being their biggest electricity hog month after month. But it doesn't have to be.
NRM offers award-winning, proven optimizations that drastically reduce your operating costs, providing long-term savings, while simultaneously extending the life of the equipment and improving your capabilities to manage it.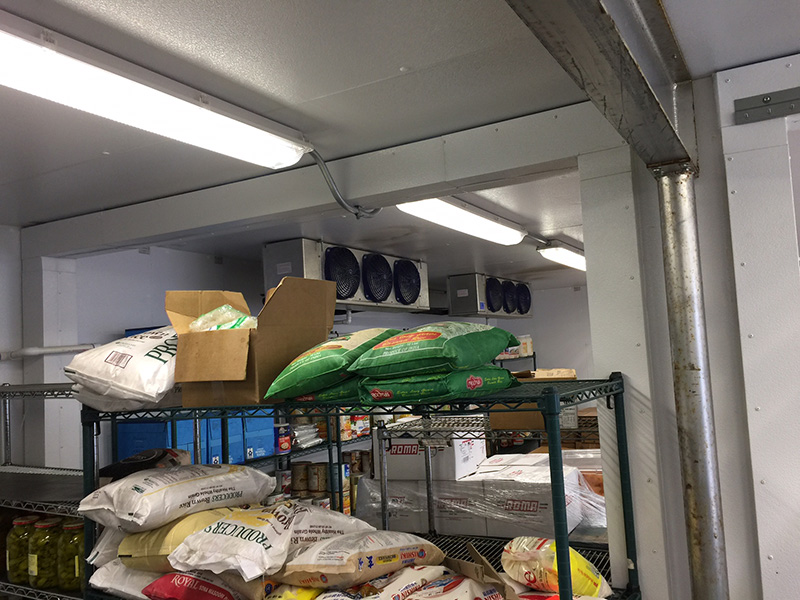 Most common places we find upgrade opportunities:
The quickest way to discover if your facility can benefit from our solution is to request a callback:
With some preliminary information about your business, such as current facility operations, energy costs, and most importantly your optimization goals, we can give you a general idea of how we may be able to help.
From there, we'll decide together the next best step to take. It could be a full, no-obligation refrigeration assessment to identify your actual opportunities, or it could be checking with your utility provider if they offer any incentives for energy-efficiency projects.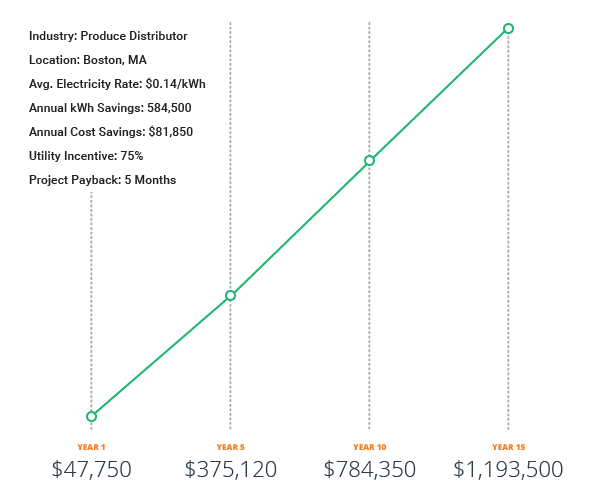 Long-term.

Impactful.


Savings.
NRM's proven measures provide long-term, verifiable energy savings compared to the cost of doing nothing. With incentives, many of our customers achieve unmatched payback times and ROI.
It couldn't be easier to do
"The energy savings have definitely been noticeable! Our electric bill has decreased about 25% since NRM optimized our coolers. But the biggest benefit has been Remote Site Manager. It's great to be made aware of mechanical issues that might otherwise go unnoticed in between the quarterly preventative maintenance calls. And
the visual diagnostics on the dashboard are a great help in explaining to the technicians exactly what's going on when they do need to come out.

"
— Adria, Facilities Manager
Frequently Asked Questions
Mid-Atlantic Success Stories
MD Food Bank
With NRM's help, they are now able to save $39,000 and 290,000 kWh every year from their commercial electric bill.
Salerno's Seafood
With NRM's help, they are now able to save $4,200 and 32,500 kWh every year from their commercial electric bill.
Shop N' Bag Chain
With NRM's help, they are now able to save $28,000 and 184,000 kWh every year from their commercial electric bill.
Domino's Pizza Chain
With NRM's help, they are now able to save $55,000 and 385,000 kWh every year from their commercial electric bill.
"NRM has been outstanding through this whole program. Your technicians were very professional, and during the last project, even took the time to answer questions from my refrigeration guy so he could properly interact with the controls moving forward.
And the energy savings help everyone's bottom line. If the utility companies can't find new ways to generate electricity, our costs are going to go up substantially, so this is a way we all can help.

"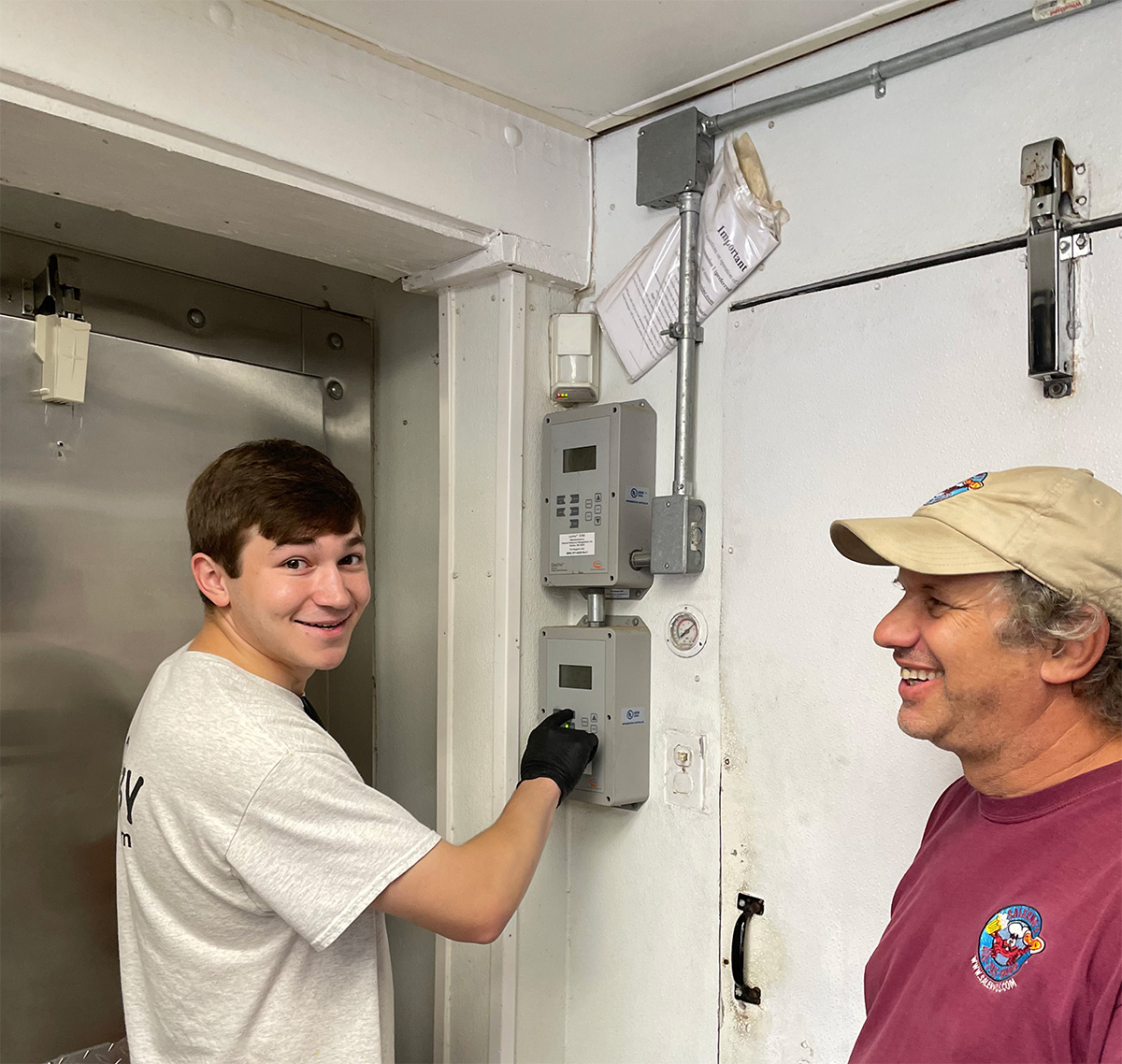 Let's talk about
your project
today