Learn About Energy Efficiency Incentives
Curious about potential energy efficiency incentives sponsored by utility providers?
Simply put, more and more utility companies these days are finding themselves stuck between a rock and a hard place—larger energy demands by bigger commercial and industrial customers, and no new ways to generate electricity to supply that demand. In states like Massachusetts, Maryland, and New Jersey, there is physically no space to put a new power plant. This fact, paired with rising electric costs, has forced utility companies to get creative.
One of the ways in which they're doing so is by "buying back" kilowatt hours from smaller commercial customers and diverting it to the larger customers with more demand.
We're seeing this in more and more places. Currently, NRM partners with utilities offering incentives in Massachusetts, New Hampshire, Rhode Island, Connecticut, Maryland, New Jersey, Pennsylvania, South Carolina, Oklahoma, and Texas. And as each year goes by, more states are developing or considering creating similar programs, as well.
The most common and easiest measures to take usually revolve around office interior lighting, or heating and cooling controls. Things like adding timers and motion sensors so lights don't remain on even when there's no one in the room; timers for HVAC so it shuts off when the business is closed.
And the more energy-intensive equipment your business relies on, the more potential opportunities you have to decrease your energy costs—and have your utility help pay for the process to do so.
So for businesses that exist in the food and beverages industry—or simply have stored product with temperature requirements—there's a world of possibility. Restaurants, dining services, food production, liquor stores, convenience stores, independent grocery, breweries, and more, all usually possess older, inefficient equipment. Commercial refrigeration is often the single-most energy-intensive system in a business' energy portfolio.
The quickest way to discover if your facility can benefit from our solution is to request a callback:
With some preliminary information about your business, such as current facility operations, energy costs, and most importantly your optimization goals, we can give you a general idea of how we may be able to help.
From there, we'll decide together the next best step to take. It could be a full, no-obligation refrigeration measurement to determine your actual opportunities, or it could be checking with your utility provider if they offer any incentives for energy-efficiency projects.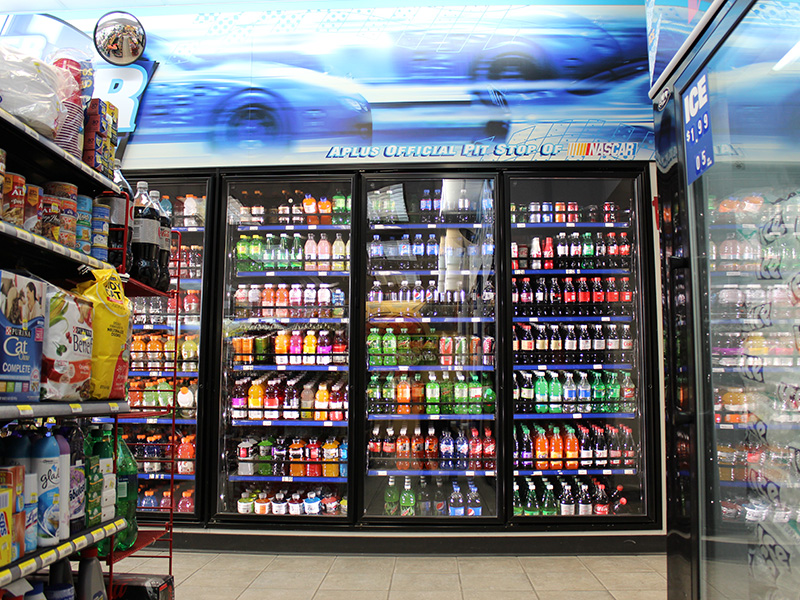 Most common places we find upgrade opportunities:
Let's talk about
your project
today