Salerno's Seafood

Central Maryland
Salerno's Seafood Catering has slashed their electric bill by roughly $4,200 — and over 30,000 kWh — per year. By year 10, they'll have recouped over $40,000 in profits otherwise spent on energy use.
Optimizing their refrigeration systems was not the first efficiency project for Salerno's restaurants & catering through the emPOWER Maryland program but it would be their most critical. And it was up to NRM to ensure the whole process went as well as the others.
Bruce Reamer, owner and proprietor of Salerno's—one of the most popular and recognizable seafood chains in central Maryland—had first encountered the EmPOWER Maryland program in 2016 by way of direct marketing concerning commercial lighting upgrades. After doing his research, he went ahead with the upgrades and was very happy that he did. He especially liked the on-bill financing the program offered, which meant no money came out of his pocket upfront.
He recognized that programs like these help everyone because if the utility companies can't find other ways to generate new electricity for new commercial customers, then all customers' bills were going to rise. While the lighting upgrades had been a no-brainer, Bruce was initially hesitant about anything involving his critical refrigeration. His business, as much as any other, relies on the products stored in his walk-in coolers for survival.
Fortunately, due to the experience of over 50,000 installations to-date, NRM was able to put Bruce's mind at ease almost immediately. In his own words, Bruce felt NRM was "outstanding through the whole program."
For starters, NRM's solution was able to be installed with zero disruption to Salerno's business. No emptying coolers, no needing to leave the power off for hours on end; which, for a business that has 4 locations, is a big deal. NRM licensed electricians performed the retrofit integrations quickly and courteously. They stayed after the installation and trained Bruce's refrigeration technician on how to address alerts, and bypass the controls for any walk-in maintenance.
In terms of optimization measures, Bruce was able to take advantage of nearly every opportunity available. This included smart controls that adapted his evaporator fans' operation to cooling needs instead of 100% 24/7, EC motor upgrades in those evaporator fansets, setback schedules for his beer and soft drink reach-in coolers, and anti-sweat door heater controls that reduce their runtimes from 100%.
The energy savings have been very noticeable to Bruce, and he was able to secure on-bill financing for the refrigeration measures like he had for the lighting. So the positive impact has been enormous. All told, NRM has helped Salerno's reduce their yearly electric bill by $4,000, which is about 32,000 kWh the utility can divert elsewhere.
Eldersburg, MD
Skyesville, MD
- CoolTrol refrigeration controls
- EC Motor Upgrades
- Anti-Sweat Door Heater controls
- Adaptive Electric Defrost
- Novelty Cooler night setbacks
Average Utility Incentive
"NRM has been outstanding through this whole program. Your technicians were very professional, and during the last project, even took the time to answer questions from my refrigeration guy so he could properly interact with the controls moving forward.
And the energy savings help everyone's bottom line. If the utility companies can't find new ways to generate electricity, our costs are going to go up substantially, so this is a way we all can help.

"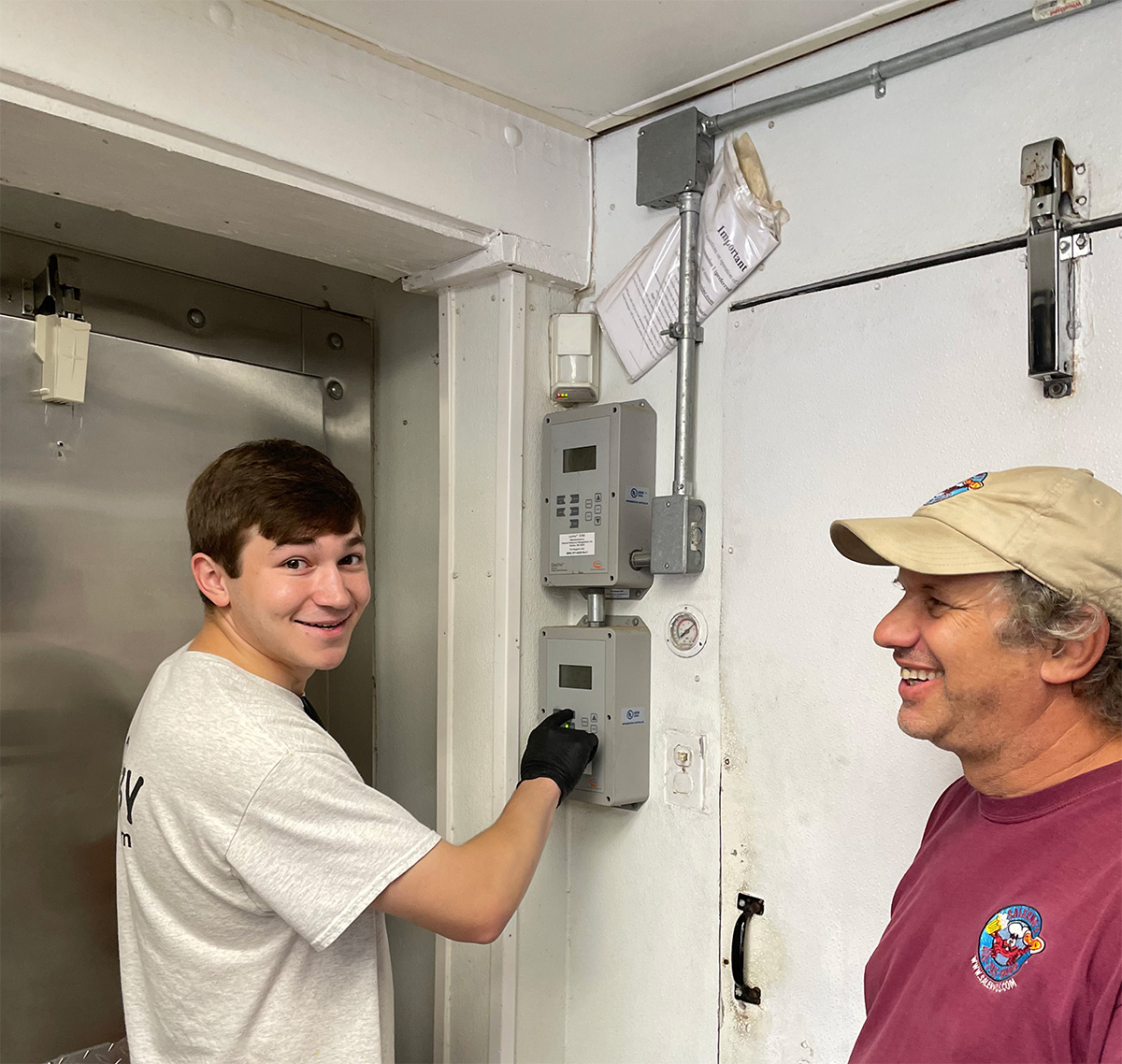 Upgrades for your refrigeration system may be eligible for generous incentives from your utility provider that cover 60-100% of the project cost.

But incentive dollars are limited, so act now!
Mid-Atlantic Success Stories
MD Food Bank
With NRM's help, they are now able to save $39,000 and 290,000 kWh every year from their commercial electric bill.
Salerno's Seafood
With NRM's help, they are now able to save $4,200 and 32,500 kWh every year from their commercial electric bill.
Shop N' Bag Chain
With NRM's help, they are now able to save $28,000 and 184,000 kWh every year from their commercial electric bill.
Domino's Pizza Chain
With NRM's help, they are now able to save $55,000 and 385,000 kWh every year from their commercial electric bill.
Let's talk about
your project
today