Optimization Solutions for
Walk-in Coolers
& Freezers
If your business has a walk-in cooler or freezer, it is likely one of the most important pieces of your operation. In order to prevent product loss and keep profits against thin margins, maintaining safe temps. is paramount. But is it doing so as efficiently—or transparently—as possible?
Optimizing your commercial refrigeration system should be
a no-brainer.
Your utility provider recognizes they need to "buy back" electricity from commercial customers with smaller energy footprints and divert it to larger ones with more demand. In states like Massachusetts, there are fewer and fewer ways for the utility companies to generate new electricity; so they're looking for new strategies to help solve energy their energy issues.
As a result, NRM can offer approved solutions as a program partner, the same as you've likely seen other partners offering office lighting upgrades, office heating controls, etc., but we focus on commercial and industrial refrigeration systems.
Did you know your walk-in cooler was designed to be able to maintain safe temperatures on the hottest day of the year?
That means for the other 364 days, your refrigeration system is running inefficiently, wasting both kWh and real dollars.
For many small businesses with refrigeration, this inefficient operation results in their walk-in being their biggest electricity hog month after month. But it doesn't have to be. NRM offers award-winning, proven optimizations that drastically reduce your operating costs, providing long-term savings, while simultaneously extending the life of the equipment and improving your capabilities to manage it.
And implementing these optimizations may qualify for big incentives from the utility sponsors of Mass Save®. But incentives are limited on a first-come, first-serve basis, so you must act now.
"I'm extremely happy with NRM's controls and would recommend them to any other business owner that has walk-in coolers. Brian, their installer, was very helpful throughout the whole process and showed me how I would be saving energy.
I've had the controls for 14 years, and look forward to another 14 of saving money.

"
Read Vineyard Cash & Carry's Success Story
CoolTrol® is the backbone of every personalized solution.
It's much more than a smart thermostat. It gives you full control over the operation of your refrigeration system, while providing long-term "set it and forget" energy savings.
One-Button Defrost on Demand
On-Site Temperature Alerts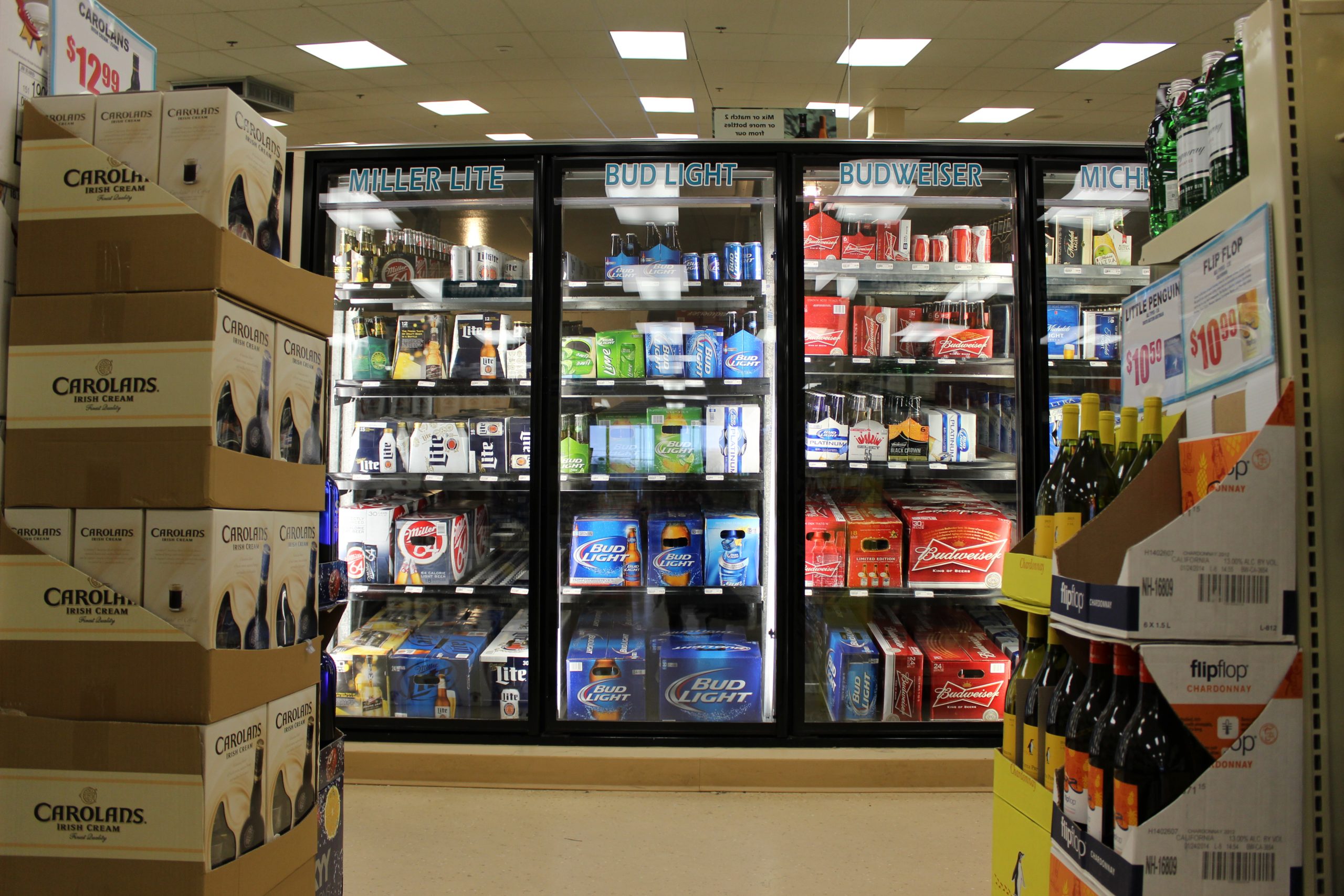 Most common areas we find opportunities:
No longer do your evaporator fansets need to run 100% of the time 24/7. CoolTrol can cut their runtimes by 50-70% in most cases, both decreasing your electric costs and extending the life of the equipment through less use.
As your evaporator fans currently operate 100% of the time, the older, inefficient motors they have are continuously generating and delivering heat into the cold space. EC Motor upgrades drastically reduce the amount of heat created, and improve performance.
Your door heaters are a significant source of savings, and CoolTrol can reduce their runtimes by up to 95% in coolers and up to 50% in freezers.
Novelty Cooler Night Setback
If you have soft drinks coolers, they likely can be scheduled off in timed intervals while your business is closed, limiting off-hours energy use.
By allowing CoolTrol to manage your electric defrost, defrosts will initiate based on coil temperatures and runtimes instead of a fixed schedule. This drastically decreases the amount of energy waste, as well as nuisance maintenance calls, for icing issues.
Similiar upgrades for YOUR refrigeration system may be eligible for generous incentives from your utility provider that typically cover 60-100% of the project cost.

But incentive dollars are limited, so act now!
It couldn't be easier to do
Working with NRM is a partnership,
not a transaction.
Beginning with a comprehensive facility audit by our knowledgeable and friendly Advisors, we provide built-in M+V, utility incentive calculation documentation (where applicable), and a single point of contact for end-to-end warranty and customer service. Following the installation, we'll train and support your employees of choice in how the controls add value to your daily operations. And if you have a question, our knowledgable experts are here to help, along with an online library of how-to videos.
Frequently Asked Questions
"NRM has been outstanding through this whole program. Your technicians were very professional, and during the last project, even took the time to answer questions from my refrigeration guy so he could properly interact with the controls moving forward.
And the energy savings help everyone's bottom line. If the utility companies can't find new ways to generate electricity, our costs are going to go up substantially, so this is a way we all can help.

"
Read Salerno Seafood's Success Story
Maryland Food Bank
With NRM's help, they are now able to save $39,000 and 290,000 kWh every year from their commercial electric bill.
Salerno's Seafood
With NRM's help, they are now able to save $4,200 and 32,500 kWh every year from their commercial electric bill.
Shop N' Bag
With NRM's help, they are now able to save $28,000 and 184,000 kWh every year from their commercial electric bill.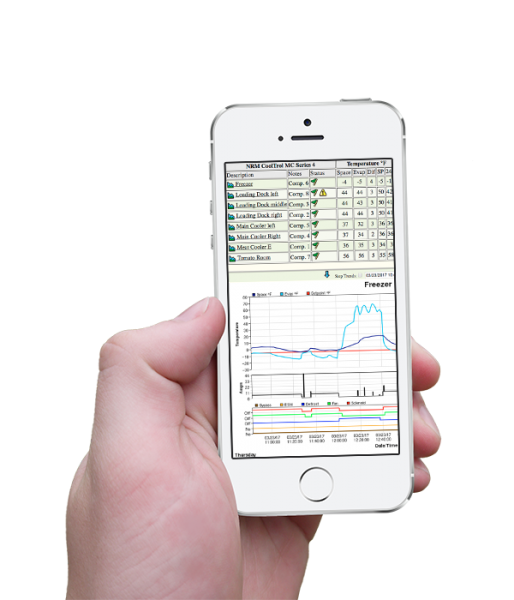 Live

System Monitoring

From Anywhere
Gain the ability to manage and control your refrigeration systems from anywhere you have internet access. Whether you have 1 cold space or 100, you can enhance your oversight and ensure the most optimal performance. 
Let's talk about
your project
today